Malerin, Animator, Kunst
Aus Mexico
Beschreibung der Arbeitsweise
Artwalk little Italy, San Diego
Monterrey Buchmesse
Bologna Buchmesse
Private Galerien
Rubi Juarez Galerie
Ausbildung
Plastic artist and author of children books, Rubi Juarez was born in Mexico City. Her atelier is currently based in Bregenz, Austria. She has been working for editorials, galeries, museums and clients worldwide, including Mexico, USA and Austria. Rubi loves to produce artistic projects and to promote reading with the use of new technologies.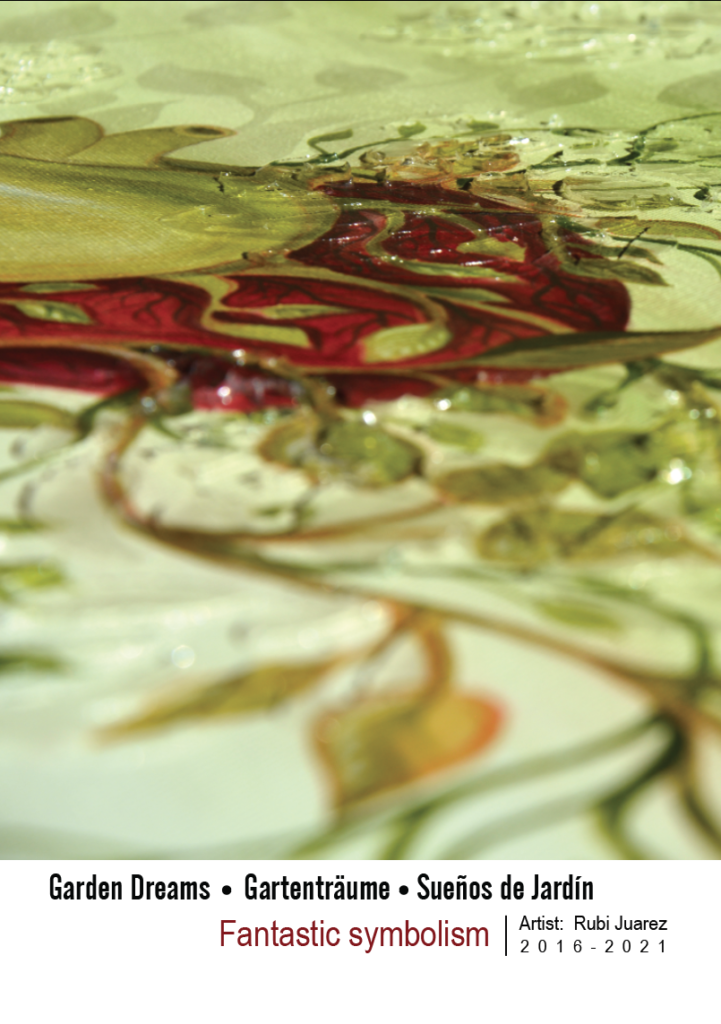 "Gartentraume" (Garden Dreams) is an invitation within my heart to embrace our connection with the earth and the fruits that we feed on. This region of Europe has an intense relationship with nature and a deep respect for seasonal cycles. Painted items are not accurate illustrations, they are wacky representations that reduce details and sometimes make them unreal. Not logical. Not exact.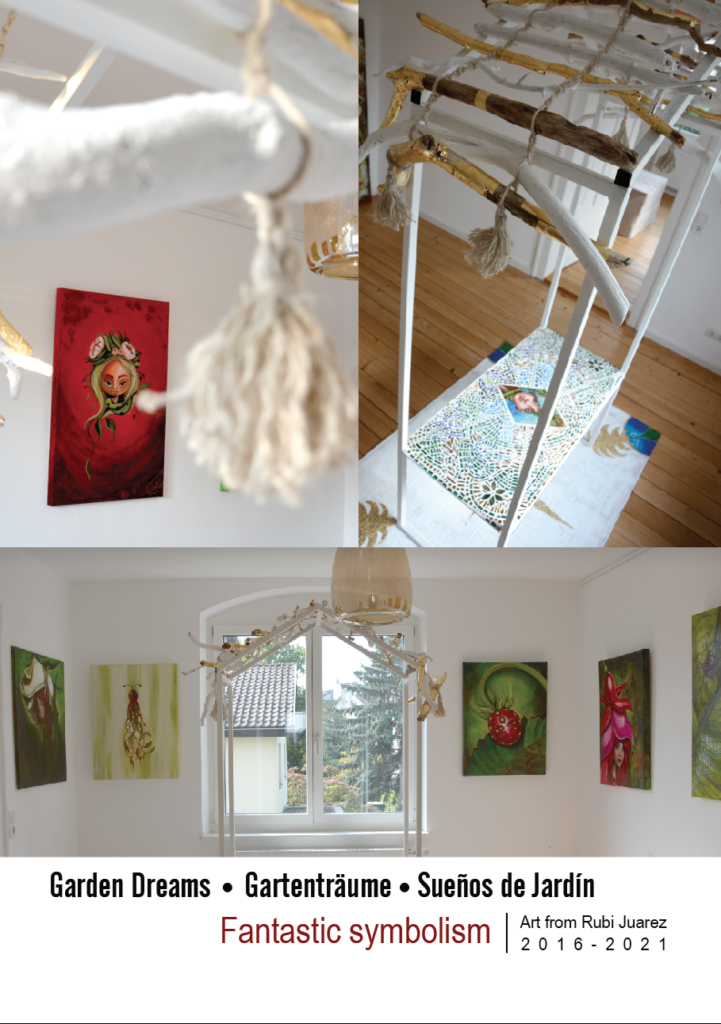 Consciously searching within yourself for elements of resignification, takes you along familiar paths, finding new points of view. Fantasy has fed man from the beginning. And this almost childlike fantasy evokes an inner child who has distanced himself from the adult. This is not a children's fantasy, no. This is a fantasy of adult people dreaming about their childhood days. An intense search for their own childhood portrayed by someone who invites them to walk along paths that have already been traveled. To return to the present with a new smile. With a memory of who they were.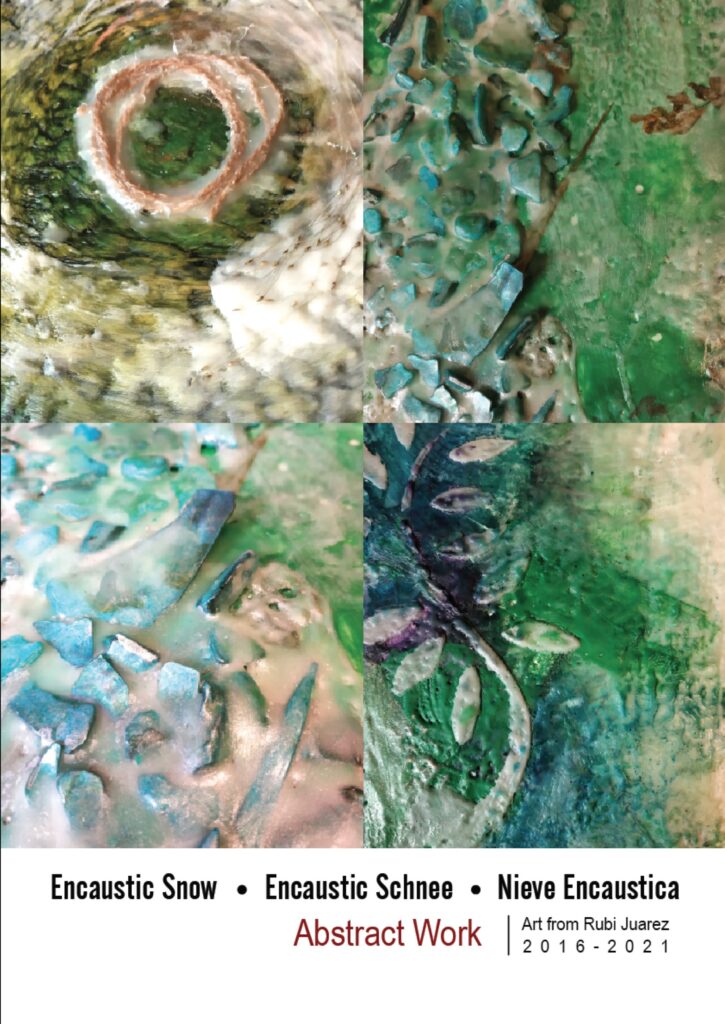 The white paradise is not white. The infinite number of colors you find on a snowy mountain has never been well interpreted by a camera.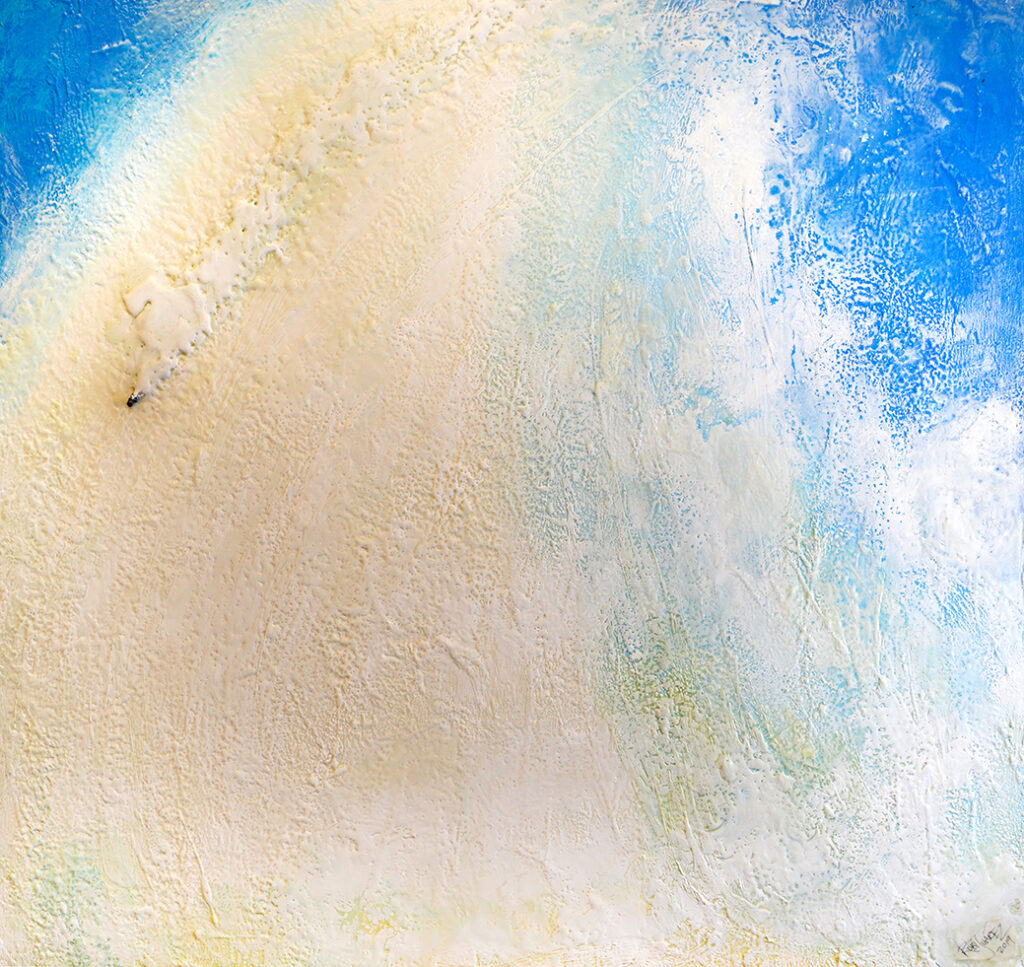 The dimensions are overwhelming and dangerous for a small human being who dares to travel through these vast vertical deserts. This work is a small tribute to its incredible beauty.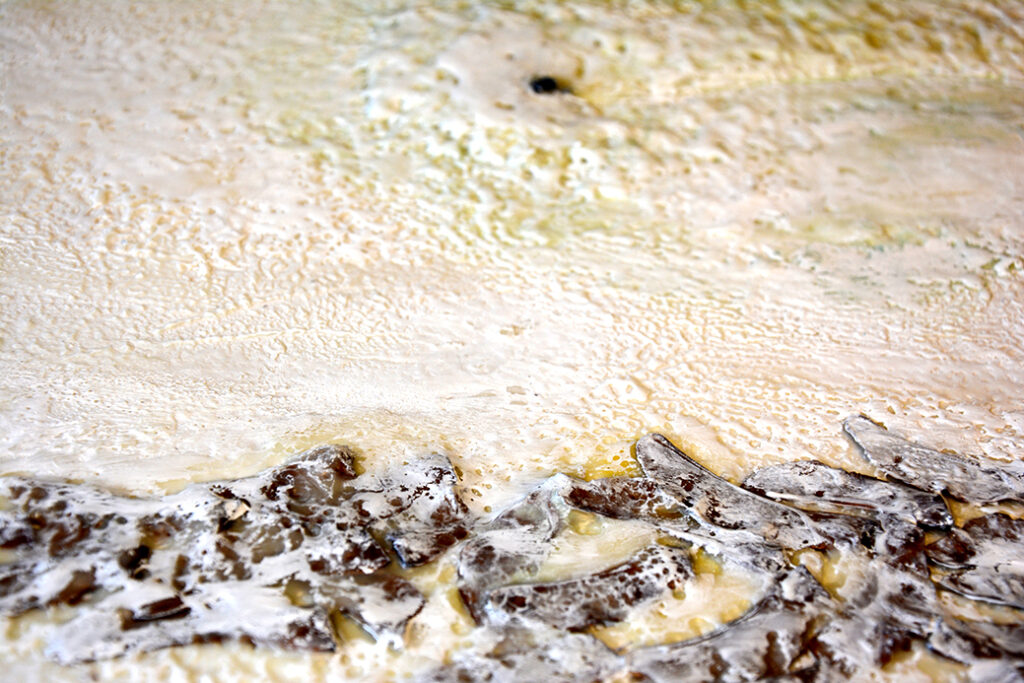 Symphony of subtle touches of structures and brightness.